Slip-on closure type easy put on & off,simple and stylish color scheme,looking for beauty in simple life. Fashion stretch fabric, keeps the feet dry and breathable, makes you fell comfortable while exercising
Men running shoes, blade breathable sports shoes, Non-slip shock absorption casual sneakers, Mesh suitable for outdoor hiking trekking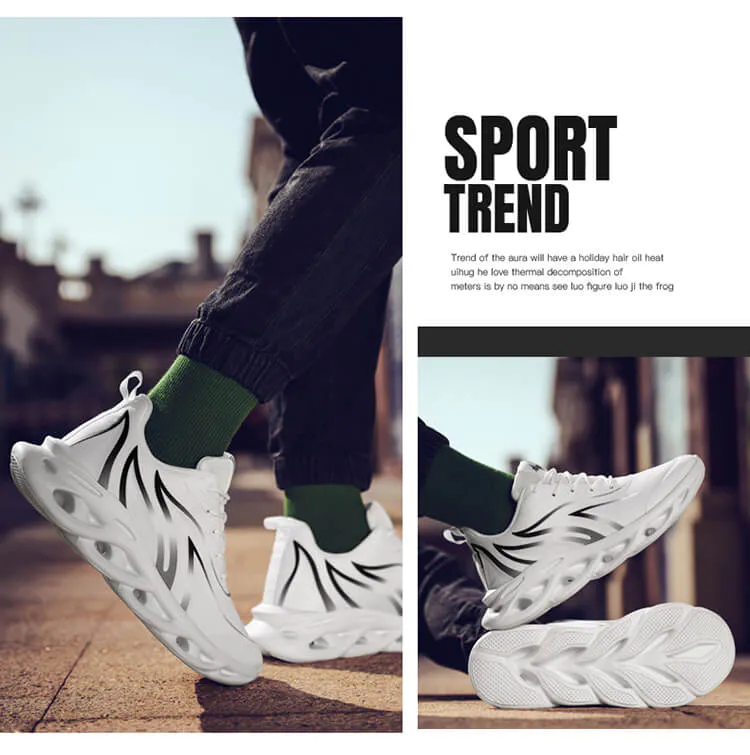 Outer Material: synthesis. The knitted mesh upper adopts flying woven technology, the outer material is very soft and they are well ventilated. This is a very lightweight, super comfortable and breathable sneaker, suitable for daily exercise.
Inner Material: It is stylish and super comfortable and soft, and it is stress-free to wear, and it is very comfortable when stepping on and walking for a long time. Good wearing comfort and sufficient sweat absorption capacity keep your feet dry throughout the day.
Sole: Rubber. The sole is very flexible, elastic and cushioning, and the toes will not fall asleep. The toes have enough freedom, the soles are well-made, the soft soles and the good suspension make the feet feel comfortable and easy to walk, and there are no "smelly feet".
Closure: shoelace. Thanks to the closed flap and elastic material, the shoes can remain stable even without laces. Sports shoes use: stylish and lightweight running shoes are very suitable for tennis, basketball, fitness, running, jogging, hiking, exercise, hiking, travel, outdoor sports, training and daily life. It is worn for youth dedication.
Heel Height: Medium
Heel Type: Flat. The heel reduces the safety and stability of the feet.
Shoe Width: Medium
User Rating
0/5
0 average based on 0 reviews.